Podcast: Play in new window | Download
Subscribe: RSS
Wake up, get dressed, work… starting your day unmotivated and lethargic before it's even begun. Sound familiar?
If so, have a listen to Tom and Alex discuss the topics of the recent blog on how to revolutionise your morning routine to maximise your mornings, feel fresh and energic for longer and bring so much more to your day.
References:
Thanks,
Tom, Alex and the Excel Team
P.S. We've been featured in FeedSpot's Top 35 UK Leadership Podcasts!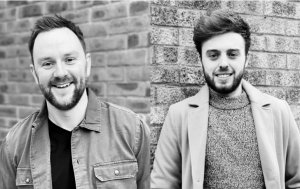 About Excel Communications
Excel Communications is a learning and development consultancy based near London in the U.K. For more than 30 years; we have been collaborating with clients across the globe.
Partnering with Excel empowers you to evolve your people and business by fuelling a love for learning.
We work with you to create unforgettably, customised learning experiences to achieve your vision of success and growth, with tangible results.
View our case studies here.