Podcast: Play in new window | Download
Subscribe: RSS
Are you one of the 77% of people to suffer from imposter syndrome? It wouldn't be uncommon if you were as so many people admit to having these thoughts. This week Tom & Alex discuss this growing feeling that irks us and how to not let it take over and hinder your chances for success.
Based on the recent blog 5 Tips For Dealing With Imposter Syndrome.
Thanks,
Tom, Alex and the Excel Team
P.S. We've been featured in FeedSpot's Top 35 UK Leadership Podcasts!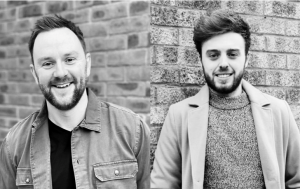 About Excel Communications
Excel Communications is a learning and development consultancy based near London in the U.K. For more than 30 years; we have been collaborating with clients across the globe.
Partnering with Excel empowers you to evolve your people and business by fuelling a love for learning.
We work with you to create unforgettably, customised learning experiences to achieve your vision of success and growth, with tangible results.
View our case studies here.