Building a learning plan is incredibly exciting!
You are drawing up a roadmap for your people, teams and business, defining the routes each need to take in order to arrive at the desired location.
Unfortunately though, there is every chance that your learning plan may be falling short. Leading everyone down blind alleyways and dead ends, instead of clearly guiding the way to all-round improvement and exceptional levels of development.
In this episode, Tom and Alex discuss some signs and indicators might suggest that it could be time to upgrade it.
Based on the recent blog: The Signs That Your Business Needs a New Learning Plan
Thanks,
Tom, Alex and the Excel Team
P.S. We've been featured in FeedSpot's Top 35 UK Leadership Podcasts!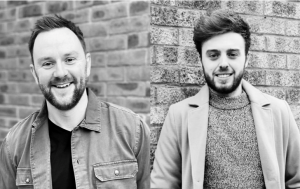 About Excel Communications
Excel Communications is a learning and development consultancy based near London in the U.K. For more than 30 years; we have been collaborating with clients across the globe.
Partnering with Excel empowers you to evolve your people and business by fuelling a love for learning.
We work with you to create unforgettably, customised learning experiences to achieve your vision of success and growth, with tangible results.
View our case studies here.