We are super excited to announce our new partnership with Credly, the digital credentials platform which awards certifications to participants for their achievements within learning experiences.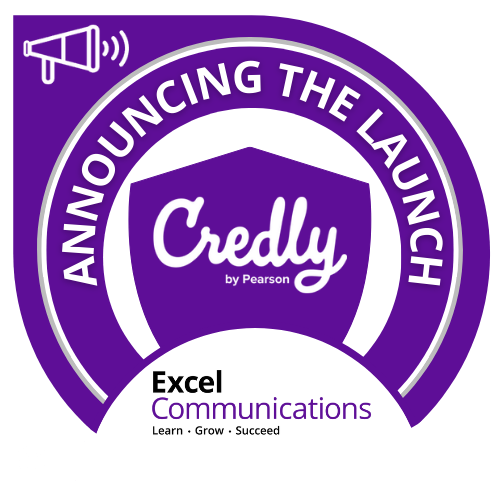 This partnership has been formed as part of our commitment to providing you with exactly what you need to achieve your personal and professional goals and to be able to showcase your growth and development.
Through Credly's digital credentials, we are able to reward your hard work and dedication towards your personal development and signify your achievement of completing and excelling with the learning programme that you have enrolled in.
These digital badges can be used in email signatures or digital resumes, and on social media sites such as LinkedIn, Facebook, and X. This digital image contains verified metadata that describes your qualifications and the process required to earn them.
"I'm really excited to introduce Credly to our clients. Participants in our learning programmes dedicate so much time, energy, and enthusiasm into their development and now they will have an easy way to record this and share their achievements with the world!"
Tom Hallett, Managing Director
We cannot wait to see all of the fantastic achievements of our participants!
Thanks
The Excel Team
P.S. If you would like to discuss any of your learning & development challenges for 2023, call us on +44(0) 1628488 854.
About Excel Communications
Excel Communications is a learning and development consultancy based near London in the U.K. For more than 30 years; we have been collaborating with clients across the globe.
Partnering with Excel empowers you to evolve your people and business by fuelling a love for learning.
We work with you to create unforgettably, customised learning experiences to achieve your vision of success and growth, with tangible results.
View our case studies here.