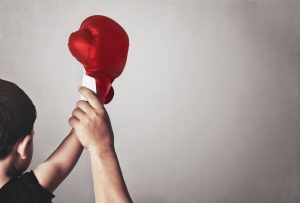 Coaching has grown in popularity exponentially over the last thirty plus years; not surprising when you see the results it delivers for numerous organisations.
The GROW model is a popular methodology that gives consistent results for coaches and organisations. Various websites attribute the originator of the GROW coaching model to Graham Alexander in the mid-1980s, though it only became mainstream when it appeared in the 1992 edition of "Coaching for Performance", by John Whitmore.
In case you still need evidence that a coaching culture is right for your organisation have a look at this analysis by the CIPD.
Their white paper makes a clear case for coaching. A summary of the key facts highlight that:
9 out of 10 organisations use coaching by line managers
84% regard coaching by line managers as 'effective'
2 out of 3 organisations use external coaches
92% judge coaching by external practitioners to be effective
In addition, the paper goes on to reveal the positive comments by HR practitioners about the value that coaching can deliver with 93% believing that coaching is a key mechanism for transferring learning from the classroom back into the workplace.
The downside
The same report also identified a number of issues including lack of a coaching strategy in most organisations alongside only 5% of companies claiming to have all their managers trained to coach.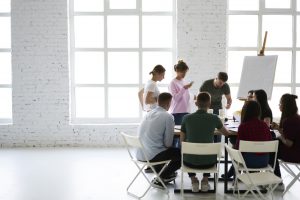 Then finally the elephant in the room. Evaluation and measurement of behavioural change. The comment was made that in many companies a rigorous process of evaluation was missing.
Coaching involves a range of tools and skills that can change the coachee's performance significantly.
This can happen whether the underlying barrier is;
a lack of capability or,
a self-limiting belief.
As an example, if one of your team comments; "I don't know how to do it" it suggests a skill or knowledge gap whereas if they say; "I can't do it", it points to a belief issue.
Different coaching approaches are more successful for different situations and the wise manager selects the right tools accordingly.
How to choose the right approach
Understanding the situation is important in selecting which approach to use.
Directive Coaching is the right choice if there is a capability gap (skills or knowledge) and time is genuinely short if you have experience and expertise AND the coachee is new, junior or inexperienced.
On the other hand, Non-Directive Coaching is the right choice if;
you are not a subject matter expert,
the coachee is more senior, capable and experienced,
the coachee has a belief issue such as low confidence,
the coachee doesn't believe a task is their responsibility or is even worth doing
Make coaching a regular activity but make a choice about which approach to take based on the individual and the problem being coached. Here is the top line way to make directive and non-directive coaching work.
Directive Coaching
Sometimes also referred to as teaching or training, it presupposes the Coach is an expert and they do have the right solution for the Coachee; whilst it doesn't necessarily get their commitment it is a quick and efficient transfer of capability.
Learning styles research suggests that telling people what to do is more easily understood and memorable if you also demonstrate what to do, and even better if they practice as well. If directive coaching is the right approach let them;
hear your ideas,
show them and
then let them practice with their words and in their style.
Non-directive Coaching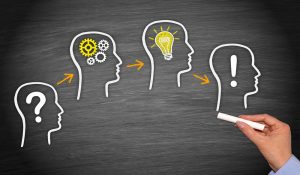 In this scenario the Coach may not have all the answers, such as in a counselling, motivation or a career coaching context, however, they bring structure and skills to the discussion.
The Coach avoids judgments and offering or suggesting solutions; they do provide time and open questions to unlock new thinking, they actively listen and reflect what is being said.
At all times the Coach is thinking about what they can best do to help, whether this is to explore the situation, the cause, the future or an action plan. If non-directive coaching is the right approach you should be thinking and listening far more than you are talking and let the coachee lead the pace and direction of the discussion.
Thanks,
Rachel Hewitt-Hall
Are your managers using the right style of coaching for their team members? If not we can probably help through our Coaching for Performance programme. At Excel Communications we have delivered Leadership and Management training over 30 years on most continents in multiple languages. You can view the results we get for clients here. Alternatively call us on ++44 (0) 1628 488 854