As you might imagine at Excel Communications we spend a lot of time talking to leaders about how to develop individuals in their respective organisations, particularly as the New Year starts.
A question we are often asked is, 'What value is there in having either a formal or informal mentoring programme?'
Mentoring was first recorded in the times of ancient Greece, even though its real growth has happened over the past twenty years as per the various citations I have come across in my research. The truth is mentoring in its current form has been around for a long time with many of today's successful business owners and employees reaping its untold benefits.
Did you know?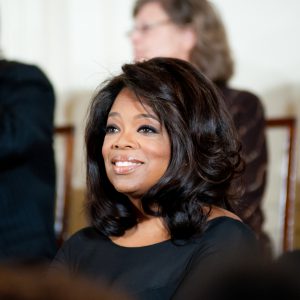 Oprah Winfrey credits the late Maya Angelou, the well-known author and poet as her most important mentor of all time.
Warren Buffett is considered the most successful investor of the twentieth century. The Berkshire Hathaway CEO mentored Microsoft cofounder Bill Gates. Gates admits that over the years he has turned to Buffett for advice on various subjects and has often referred to Buffett as 'one of a kind'.
The late Steve Jobs served as a mentor to Facebook CEO Mark Zuckerberg. The two developed a relationship in the early days of Facebook and often met to discuss the best business and management practices for the company.
Sir James Dyson, the industrial designer, was mentored by Jeremy Fry (1924-2005). Jeremy was a British inventor, adventurer and engineer who Sir James personally approached and asked for help.
The list goes on.
With such high-profile leaders being open about their mentoring experience, what are the key benefits attributed to this special relationship?
The benefits of a mentoring relationship
It's hard to know where to start, since there are benefits abound for both the mentee and the mentor. This is an important point if you are considering running a mentoring programme in your organisation.
For the Mentee, the positive outputs include:
Increasing the mentee's self-confidence
Enabling them to learn how to take better control of their career
Teaching them how to speak up and be heard
Educating the mentee on how to accept feedback in important areas such as communications, technical abilities, change management and leadership skills
Improving their interpersonal relationship skills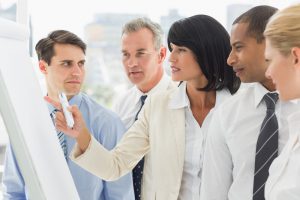 When it comes to in-house mentoring, it helps the mentee better understand the organisation's culture and unspoken rules, both of which can be critical for success within a company.
A good mentor is both an advisor and supporter capable of making a difference.
Mentoring Vs Coaching
In truth, both mentoring and coaching have an important place when it comes to personal and professional development. Here are a couple of differences.
Coaching is task orientated.
The focus will be on specific issues that are often skill orientated. So the coach (content expert) teaches the coachee the skills.
Mentoring is relationship focused.
It seeks to provide a confidential environment where you can share whatever issues might be affecting career or personal success. Learning and skills might have been talked about when the relationship was first created, the mentoring focus goes beyond these areas to include things such as self-confidence and self-perception.
Mentoring is relationship orientated and consequently mentoring relationships can and do go on for years and years. An ex-colleague of mine is still in regular connection with a mentor he began working with over 20 years ago.
Will a mentor help my career?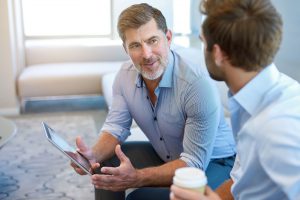 Short answer – yes. It depends on your career goals. If you want to be successful and develop a great career, then working with a mentor is a logical choice.
How do I choose?
The easiest way is to decide what it is that you want in terms of your career and life goals. If you want different project experiences or to be a leader, then you will need to identify the specific areas where you can focus on development. If your development areas are more skill based a coach would be a sensible option. However, a mentor would be the choice when development areas are relationship orientated.
Excel Communications has a 30-year history as a global leadership and communication skills organisation dedicated to exceeding the expectations of clients through the training and development of their business and people.
Best regards
Rachel