A fact of today's world is that digital organisations are growing. Here at Excel Communications, we've helped numerous global leaders in the digital marketplace develop their leadership capability
So, what makes the difference between a competent digital leader, and a great one?
Whether you are looking to become a digital leader or want to develop digital leaders in your current structure, here are some of the core skills and behaviours to look out for and develop further.
1. They're always thinking about the future.
A digital leader is crystal clear about where the company needs to go, and the technologies and strategies that need to underpin that path. They are buzzing with ideas on how to push the boundaries and use technology to its creative maximum. They are imaginative and well informed on how digital strategy might evolve in the future, and critically how this can be implemented in your organisation.
Digital Leaders have a vision and are great at communicating that vision to everyone from senior management right through to the summer intern.
2. They're also firmly anchored in the present.
Innovative ideas and future-planning are an essential part of a digital leader's remit, but practical digital leaders are also anchored firmly in the present; understanding how the tech tools and digital strategies of today work best to serve their customers and build their brand.
A high performing digital manager knows how to walk the tightrope between today's realities and tomorrow's possibilities. They have a clear digital transformation framework that they follow (and adapt where necessary) to ensure that the company is maximising their digital evolution.
3. They display boundless curiosity AND a steady head for decision-making.
A high performing digital leader isn't just enthusiastic and well-informed about the latest digital products to hit the market, they're also boundlessly curious about the ways their product or service can help their customers and build the company's offerings and reputation.
4. They aren't scared to fail.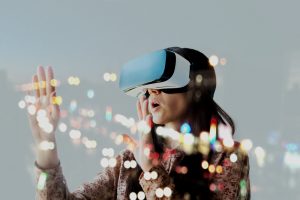 Let's face it; no-one enjoys failure. But the inspirational digital leaders don't let the possibility of failure hold them back from implementing new ideas, and they encourage their teams to do exactly the same.
Digital leaders are always assessing possibilities; conducting cost-benefit and risk analyses- but once they decide to do something, they give it their all, and they often ignore barriers that would stop others in their tracks.
If it doesn't work, they take it as a learning opportunity and work out how to do better next time.
They'll also encourage those in their team to be creative in their roles, giving them the necessary autonomy and support to stretch their creative wings. The result is a highly innovative and engaged team that may just land on an industry-leading strategy.
4. They unite disparate groups with skill.
Digital leaders are excellent communicators and know that the key to success in a future-facing company is to share knowledge and be endlessly adaptable. They encourage people across departments to speak their minds freely and collaborate to find out what's working, spot pitfalls, and keep trying until the product/service is the best it can be.
5. They are master networkers.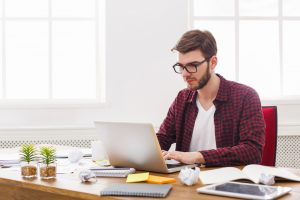 A digital leader is always creating new connections, happily networking with other business leaders, tech and marketing experts, potential customers and bright graduates who have something new to say. Some of this will take place at business fairs and tech seminars, but a lot of their networking will happen online; on LinkedIn, Facebook, Twitter, and tech and marketing forums.
Digital leaders will not only have a large following online and an impressive list of contacts: they'll have a strong personal brand which makes them a recognised person in their field.
Are you ready to take action and develop your digital personal brand ?
Thanks,
Rachel Hewitt-Hall
About Excel Communications
Excel Communications has a 30-year history as a global leadership and communication skills organisation dedicated to exceeding the expectations of clients through the training and development of their business and people.
We have a team of expert trainers delivering programmes across four continents in multiple languages. Isn't it time you got in touch? Call us now on +44 (0) 1628 488 854.