No.
You don't NEED a learning and development plan.
It is highly recommended though.
In the same way as it is recommended to not eat 100 chocolate bars a day.
If you ignore the recommendation, then you are opening up yourself, your team, and your business to a whole wide range of potentially catastrophic repercussions.
It does have to be said though that completely winging your learning and development plan can deliver some results. Ultimately, if you were to ride a unicycle blindfolded across a tightrope, you may make it a couple of millimetres along the line. A little bit further than that if you have some unicycling experience and some luck.
A learning and development plan takes luck out of the equation though, as it is your calculated and tactical approach specifically designed to take you from where you are now to where you want to be.
Not only will a brilliantly designed plan stop you from falling, but it will also stop you from having to react to a fall and suddenly find your path again under extreme pressure.
Whilst it is tricky to predict what challenges may appear during the course of your learning plan, by mapping out your journey and forward thinking with deep consideration of potential issues, you are less likely to see individual, team or business performance dramatically falter.
By planning, you will also have a more panoramic view of your learning landscape. This means that should you see any problems appear, instead of desperately grabbing data to determine the ideal response in regard to training, you will instead have the ability to see beyond what may appear to be on the surface.
Here's an example…
You notice that the performance of your sales team has dipped.
Without creating detailed learning plan, you decide that it must be their presenting skills and ability to close deals which is the problem.
This seems the most obvious answer to the question.
However, if you invested the time to develop a learning plan, your Sales Manager could have analysed data from the past year, broken down performance rates at every step of the sales cycle, and held multiple conversations to discuss obstacles felt within the team to be more able to target the exact remedy.
Additionally, when given the time to analyse, greater thought can be given to the outcomes that any training could have, rather than just surface level process-based solutions. Meaning that instead of just fixing a performance issue in the present, it could be addressed in a way that also supports the future.
The benefits of more accurate learning interventions include improved personal and team performances, increased morale and a potential decrease in overall training costs, as you won't be repeatedly trying to fix this issue with multiple different solutions.
Wherever you are currently at with your learning plan, our comprehensive guide is a fantastic place to go to ensure that your plan delivers maximum impact!
Thanks
Alex & The Excel Team
P.S. If you would like to discuss any of your learning & development challenges for 2021, call us on +44(0) 1628488 854.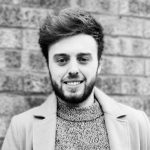 About Excel Communications
Excel Communications is a learning and development consultancy based near London in the U.K. For more than 30 years; we have been collaborating with clients across the globe.
Partnering with Excel empowers you to evolve your people and business by fuelling a love for learning.
We work with you to create unforgettably, customised learning experiences to achieve your vision of success and growth, with tangible results.
View our case studies here.