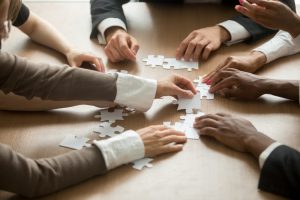 Contributing through others isn't just the latest leadership fad or objective on your performance review.
It's a researched and documented model that provides a framework on how to improve your impact and influence over time; ideally within your organisation.
The Four Stages of Contribution model is based on the research of Drs. Gene Dalton and Paul Thompson and provides a framework for increasing your impact and influence over time within your organisation.
Dalton and Thompson's research reveals that there is a direct correlation between a person's "career stage" and their contribution to the organisation.
Over the course of their careers, employees can move through as many as four stages, although organisational needs and employee goals logically can affect movement between and within the stages.
Everyone Contributes
Every individual in an organisation can contribute. It would be easy to think it was the sales and marketing people only whose contribution, on the surface, seems to make a huge impact. Not so.
It's the manufacturing supervisor and his team.
It's the researcher and lab technician.
It's the finance team.
It's HR that oversee every employee's wellbeing.
… and the list goes on.
Corny I know – the definition of T.E.A.M. goes something like: together everyone achieves more!
What Versus How?
The Novations Group that identified the four stages of contribution explored the premise that contribution is more aligned to how rather than what we contribute.
The four stages include contributing:
Dependently
Independently
Through Others
Strategically
I'm sure many of you reading this post will currently straddle several of these stages?
Your new starter may at times help other members of the team and therefore contribute through others (stage 3).
As a leader at Excel, I know that I hop from one stage to another on a daily basis. I'll write a blog like this (stage 2) then work on the longer-term strategy of how Excel can deliver even more value to our clients (stage 4) followed by a coaching conversation with one of my team (stage 3).
Contribution Is About Awareness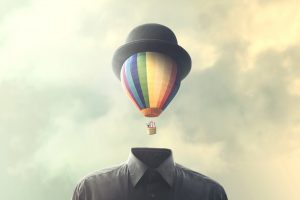 In my recent post about emotionally reacting, I shared the data which suggests that working with our mindset helps us manage our reactions.
The same idea applies when it comes to understanding how we contribute.
This could include:
How your other team members or managers need you to contribute to impact the whole.
Where your current mindset sits and how this challenges how you will use your skills and capabilities.
Who is present in the different stages you're not?
Are You Ready To Transition?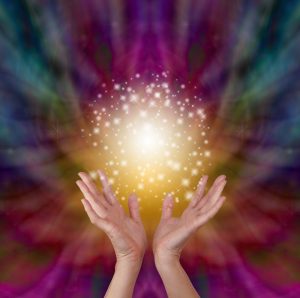 Each stage of the Novations Group's model will require a 'shift' from you. This could be in your skill set, your relationships and your 'mental' state.
Sometimes contributing isn't about delivering more, it's about delivering differently.
Here is a handy checklist of the common elements.
Contributing Dependently
Masters routine tasks
Learns how 'we' do things
What's to be managed
Is creative and takes the initiative; with direction.
Contributing Independently
Produces results without being constantly supervised
Builds their internal network
Willing and ready to be responsible for projects
Increases in their specific role expertise
Contributing Through Others
Able to develop a broad business understanding
Able and involved in developing others; coach, manager or mentor
Represents the organisation to external groups and customers
Increases technical breadth
Contributing Strategically
Provides direction to the organisation
Exercises their role and 'power' ethically and responsibly
Drives business opportunities
Supports others in stage 1-3 across the organisation
What Next?
The question is where do you currently sit and where can you contribute more?
Thanks,
Nic Hallett.
About Excel Communications
Excel Communications has a 30+ year history as a global leadership and communication skills organisation dedicated to exceeding the expectations of clients through the training and development of their business and people. You can view our case studies here.
We have a team of expert trainers delivering programmes across four continents in multiple languages. Isn't it time you got in touch? Call us now on +44 (0) 1628 488 854.