It's a fact that many of us regard ourselves as global citizens. Now you may agree or disagree with this view. However, there is no doubt we are living in a world where companies are continuing to expand globally. As a result, it is increasingly common for teams to find themselves working with colleagues and managers who are based in offices many miles away; often in different time zones.
While there are benefits to a virtual team strategy, it can create challenges for managers. Here at Excel Communications, our clients are both European and global. Over recent years we've had many conversations about how organisations can support managers who are tasked with managing virtual teams.
This is such an important topic that we are covering the 6 strategies in this and the following article. Look out for part 2.
1. Recruit The Right People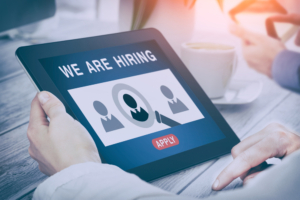 It's rare that you can recruit a team from scratch. Often you take over an established team and over time get the opportunity to recruit as people leave to take up a promotion or a new opportunity, hopefully inside your own company.
When you are recruiting it's important to think about the skills and characteristics to look for that
demonstrates a person will be at ease working remotely and not having you close by on a day to day basis.
Ideal skills include:
Excellent communication skills.
Confidence and an ease with IT; you will use a variety of technology to communicate and work together.
Good at problem-solving; without your hands-on guidance.
Able to work independently as well as in a team.
Be aware that some people love the buzz of an office environment and may not be happy with
home based working, similarly those who thrive on working alone may struggle with the whole idea of a virtual team working.
At the interview, ask candidates about their experiences of virtual working. Explore how they have dealt with previous challenges and how comfortable they are with the practicalities of a virtual role.
2. Focus On Communication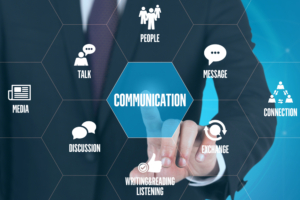 One of the biggest challenges of virtual team working is the lack of face to face communication and while there is a wide choice of technology options to make virtual communication easier, the key
is to consider what the message is that you need to communicate.
For example, if you need to deliver sensitive information and you know you won't see the person face to face for some time the options are; phone or video chat. The benefit of video chat is that you can at least both see each other, and you may have a stronger level of connection, especially with team members who are visually preferenced.
If you are communicating instructions, then email works as you will have a record of this which everyone can later refer to, if needed.
Remember: Decide on your message, who you are communicating with and their preferred style
of communication and make an appropriate choice. Keep a record of the communication when necessary.
3. Choose The Right Technology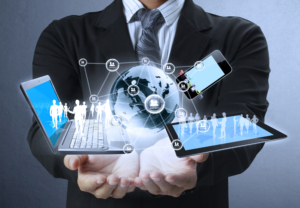 Technology is moving at a pace, and it can feel hard to keep up sometimes. Also, your team will have a variety of needs from different types of communication to project working/collaboration and decision making, and it's important to choose an appropriate technology depending on what
you and your team need to achieve.
Here are a few ideas
General communication: Many companies have internal communication platforms and tools which help. At the same time, there's Instant Messaging (IM), VoIP, Skype, Go To Meeting, Zoom, WebEx and other online communications tools that your team may prefer. Choose the tools that both meet your team's needs and that they are comfortable using.
Sharing Information and reports: Google docs, social networks and internal platforms are good options.
Brainstorming: Yammer and Stormboard enable connections to people and information from across your organisation that you never knew existed. This makes information sharing and accessing so much easier and faster, allowing you team to keep making progress.
Virtual team working is increasingly popular and provides many advantages to organisations and their employees. While it can be challenging for managers that are numerous resources available to support you are managing your virtual team. These 3 strategies and the following 3 in part 2 of this article will support you and your team members.
Thanks,
Rachel
How to manage a virtual team is one of the elements that we teach within our bespoke management and leadership courses at Excel Communications. To learn more, contact us here, or call us on +44 (0) 1628 488 854.