The Pharma Field Medic – 5 Unique Things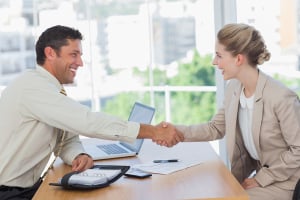 The pharmaceutical and healthcare industry has had an uneasy relationship with the health service and clinicians for decades. The industry spends billions of ¥, $ and £ on researching and developing treatments for life changing medical conditions; an investment they need to get a commercial return on and which will only save lives if it is used on the right patients, at the right time in the right way.
Traditionally sales representatives would tour the country promoting their brands as a valuable source of education for healthcare professionals, experts even if not entirely unbiased in their views. Inevitably there came a time where the targets, sales bonuses and promotional gifts muddied the clear view of prescribing rationale and a series of high profile headlines threw doubt over the whole industry.
One critical response to this was to strictly delineate the informative and educational from the commercial and influential. Sales people could overtly focus on sales and a new breed of highly expert, scientific and clinical professionals created a Field Medical role – no commercial focus, no sales measures, no marketing messages just expert information and advice.
It was a bold step but driven by the highest and most altruistic of motives. If you can research and create significant medicines that improve and save lives, and then educate and inform clinicians, you will get a commercial return on your investment without promotions, sales people or gimmicks.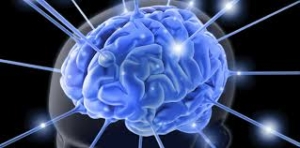 So what is unique about Field Medical?
Field medical is currently the nomenclature du jour that encompasses non-promotional, customer facing, therapy experts such as Medical Science Managers, Medical Science Liaison or Scientific Advisors
People in the role are highly qualified, often to PhD level and will have had careers as medical doctors, scientists or pharmacists
They have the academic credentials and experience to involve themselves in peer to peer conversations with consultants and medical professors
Focusing on specific treatments in certain therapeutic fields they can remain current with the very latest data and scientific thinking, acting as a great resource for busy clinicians
Bereft of any commercial imperative Field Medical have no interest in sales and can confidently put the patient first even if that requires them to respond to discussions for off-licence indications
What is very far from unique for Field Medical is their need for exemplary communication skills. A trend in every industry that Excel Communications has observed over the last 30 years, is that the more academic a role becomes, the more technical and expert the people are. When you recruit with a bias towards subject matter expertise it is vital to then support the communication skills of those experts.
Fortunately Excel Communications grew out of the pharmaceutical industry alongside the emergence of the Field Medical role and the conditions that created it. For three decades we have honed leading edge communication skills. And with the launch of Excel SciMed we are creating a new chimera that understands Who your people are and What the job is that they have to do. Uniquely Excel SciMed challenges them to do it better