I know this is stating the obvious, and 2020 has been a year of monumental change.
Experiencing life during lockdown has led many to reflect on what they want from life, their current leadership role and their careers.
As a leader, looking for ways to improve your leadership skills is a constant question for many of you!
Developing your leadership capability will help your team to be the best version of themselves and strengthen your organisation; it will also give you a huge amount of personal satisfaction too.
Looking for suggestions on where your focus could be? Here are five ways to help you become a better leader this year.
1. (Re) Define Your Teams' Purpose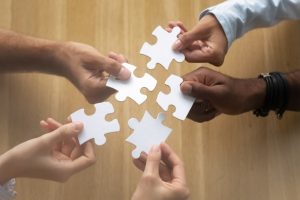 This isn't about reinventing the wheel, more about acknowledging the change which Covid will have had on your business.
Think about:
Have you introduced

remote

–

first

working?

What does a

'

normal working day

'

now look like?

Has your team changed in size?

Did you have members on fur

lough for an extended period?

Have parts of the business been reduced, increased or

realigned?
All of these changes, no matter how insignificant they might seem on face value, will have altered the dynamic of your business.
Furloughed team members might have lost trust, a change to your business's functions might have caused employees to feel uneasy about the future; newly remote employees might be struggling with feeling disconnected.
Make a note of the changes and speak to your employees about how they feel about them – acknowledge the evolution, don't ignore it.
2. Support Digital Learning in Your Team
A report by the HPWP Group from Amazon bestselling author Sue Bingham found that in 2019, more than 50% of HR leaders struggled to ensure their employees had the necessary skills needed in an increasingly digital landscape.
Fast-forward to now, and the pandemic has only exacerbated this problem.
Excellent digital skills are a must in all teams now; the pandemic proved that there is nowhere to hide. A family friend recently told me of someone in their organisation who resigned after realising they were not cut out for the level of technology in their role now due to the pandemic. Not only is this sad to hear on a personal level, could you as an organisation afford to lose a great team member because they were struggling digitally?
Invest in training for your team to make sure they are equipped with all the knowledge they need to be confident in navigating an increasingly digital working landscape. We run many complimentary taster events on leading and working virtually; to find out more drop us a line here.
3. Simplify – Everything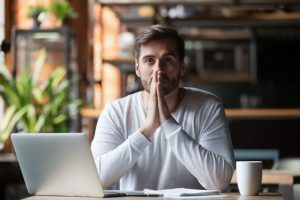 The pandemic has been a time for reflection. With so many leaders finally having the time to step back and realise what is and isn't working in their business, many have realised that now is the time to simplify.
This can mean:
Fixing outdated business processes

Measure your most valuable metrics

Streamline your hiring

by going 'virtual'

Us

ing

employee input to simplify policies and procedures

Get external executive support to provide the helicopter view that can be hard to find when you are in the business
Take some time to look at your daily, weekly, monthly and quarterly tasks – where can you make easy simplifications?
The time you shave off these tasks can then be spent focusing on developing your team and on ideas for the future direction of your organisation.
4. Be Open to New Ideas
Great leaders are truly agile and appreciate the importance of being able to flex.
The upheaval caused by the pandemic can be used for good in this respect. It has taught many people that they are a lot more open to trying different ways of working, and experimenting with new ideas.
Trust yourself and your team to be confident in trying new ideas! If you need reminding of how resilient and adaptable your organisation is, take time to reflect on how everyone has handled the lockdown.
If 2020 has taught us anything, it's that nothing is a given and that we should expect the unexpected.
5. Be Dedicated to Diversity and Inclusion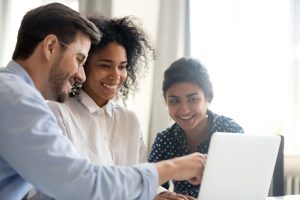 Any executive worth their salt knows that a diverse workforce creates a multitude of benefits. The bottom line is that diverse companies outperform their less diverse counterparts.
A diverse workforce doesn't only include people of a different race, age, background or gender – it celebrates them too.
What more could you be doing to make all of your team members feel included? How can you best support those working in a second language and make them feel more comfortable, or the new mother who is on a reduced working schedule feel more accepted?
It is also important as a leader to be aware that the fact of diversity can, in rare cases, lead to friction among your employees. As diversity expert Nikoleta Bika states "For example, psychologists are more likely to associate with other psychologists and engineers tend to communicate better with other engineers".
If you haven't looked at your diversity and inclusion policy this year – now is the time to revisit it.
Getting comfortable with diversity and inclusion should be a top priority of all leaders in 2020.
Finally
Anyone can sit in 'the big chair' and delegate tasks.
Great leaders inspire their teams; they grow their organisations and push the boundaries on what's possible.
If you want to improve your leadership skills for the post-Covid era, we can help.
We offer leadership development programmes which will unleash your hidden potential. We focus on visionary leadership, leading through change and developing an inherent leadership mindset. Click here to find out more about our transformational leadership development journeys.
Thanks,
Tom
P.S. If you would like our help to develop your team, we can help. You can get in contact here.
About Excel Communications
LEARN, GROW, SUCCEED
Excel Communications is a learning and development consultancy based near London in the UK. For more than 30 years, we have been collaborating with clients across the globe.
Partnering with Excel empowers you to evolve your people and business by fuelling a love for learning.
We work with you to create unforgettable, customised learning experiences to achieve your vision of success and growth, with tangible results.
View our case studies here. 
We have a team of expert trainers delivering programmes across five continents in multiple languages. Call us now on +44 (0) 1628 488 854. 
Important 
If you would like to watch our leadership masterclass recordings, you can access the latest leadership complimentary guide here.