In recent months we have hosted a webinar on Health and Wellbeing and shared several blog posts on the subject. Consequently, we have had an increasing number of clients asking about the issue of wellbeing in the workplace.
It's a topic that's close to our hearts and I felt sad when I read the outcomes of the most recent report on the subject that was commissioned by the UK government in 2017.
Excel Communications work with a large global client base and we aren't naive enough to think this is only a UK issue. The purpose of this blog post is to share some of the latest UK information and the 3 things you (must) teach your employees about mental health if we are to begin to turn this situation around. I believe all organisations can learn from this and do more
in relation to employee health and wellbeing.
The Critical Facts Your Employees Need to Be Aware Of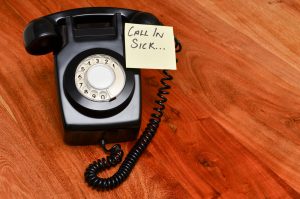 As you can imagine there's a lot of data and information in this report. I am pleased to say that there are also some examples of good practice that we will talk about in future posts.
Here are a few of the numbers that give further insight into the scale of the issues employers are facing:
More than 300,000 people suffering from long-term mental health problems lose their jobs each year. This is much higher than employees with physical health conditions.
This costs the UK economy between £74bn and £99bn a year.
£33bn-£42bn of this cost is incurred directly by employers.
Over half of employer costs relate to 'presenteeism'.
Around 15% of people at work have symptoms of an existing mental health condition.
[Presenteeism, is when individuals are less productive due to poor mental health in work, and employers incur further costs due to sickness absence as well as staff turnover.]
Even the report's authors commented that the scale of the problem is higher than they initially believed.


What Are The 3 Things Employers Must Teach Their Employees About Mental Health?
1. Developmental health awareness.
Mental health has long been a taboo conversation in and outside the workplace, so it's not surprising to learn that only 11% of employees have discussed a recent mental health problem with their line manager, while half of the employees say they would not discuss mental health with their line manager.
There is a real need for organisations to take the lead and begin the process of educating employees on the broader topic of mental health. There are many organisations with whom HR and senior leaders can engage with to explore how to implement this wellbeing shift in the workplace.
2.Encourage open conversations about mental health and shout about the support available to employees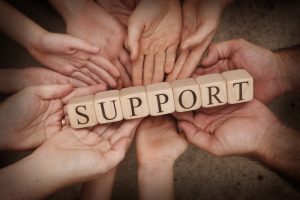 Only 24% of managers have received some form of training on mental health at work. While employees need encouragement to speak out to their line managers without fear of inappropriate consequences, managers need training on how to have a conversation with a team member and how best to support them.
Senior leaders do need to take the lead and initiative in this area with simple things such as;
Working hours: What does being in the office at 7 am and leaving at 7 pm communicate to employees?
What are the meanings that employees make of senior leaders and line managers who work such long hours?
Some naturally feel they also must arrive earlier and leave later which can result in pressures at home as well as affect their own overall wellbeing.
3. Promote effective people management
I am sure we have all heard the comment before "people leave managers not companies". Relationships make or break any job. And the number one reason people stay or quit is because of their relationship with their boss.
Providing continuous learning and development for managers and leaders is essential. Today, organisations are increasingly complex, and the drive for continued growth and results is relentless. Managing people in such environments is increasingly challenging.
We will know that organisations have made significant progress in this area when research shows that the number one reason employees leave a business is no longer their manager.
While the subject of health and wellbeing has gained ground over recent years, the topic of mental health in the workplace is still new to many.
What is happening in your organisation to help employees recognise for themselves that they may be suffering from stress, depressions, and other forms of mental health?
How are managers being trained and supported to have conversations with their team members?
If you are not doing any of the above, you won't be alone. The question is, what can you start doing? What conversations can you initiate in your company and with whom? Every step taken is one in the right direction.
Until next time,
Rachel
About Excel Communications
Excel Communications has a 30-year history as a global leadership and communication skills organisation dedicated to exceeding the expectations of clients through the training and development of their business and people.
We have a team of expert trainers delivering programmes across four continents in multiple languages. Isn't it time you got in touch? Call us now on +44 (0) 1628 488 854.