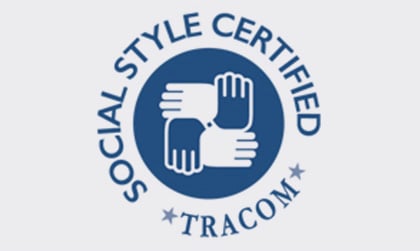 Why is it that there are some people that we just don't seem to hit it off with easily, whilst with others we manage to create rapport with ease? Why do we sometimes find it difficult to relate to others and to understand their point of view? Sometimes it even feels that we could be talking another language.
As the workplace becomes more culturally, behaviourally and educationally diverse, more versatile interaction is essential to the success of your organisation. Social Styles helps participants identify their own style and the styles of others, and how to use this knowledge to develop for more effective and productive working relationships. Each person is profiled by a selection of their colleagues prior to attending.
Learning Outcomes
By the end of the meeting participants can expect to have achieved higher levels of productivity, more efficient use of time and a more co-operative team spirit.
Upon completion of the Social Styles workshop, participants will:
Increase their business effectiveness and performance
Enhance their ability to gain rapport and increase interpersonal comfort with others
Reduce conflict in interactions with customers and colleagues
Have a greater understanding of their own and other people's behavioural style
Gain more confidence in their ability to communicate effectively in one to one and group situations
Have a common language and methodology for assessing their effectiveness in a range of settings
Experience less frustration with poor communication